Services
Consumer & B2B Media Relations
US Hispanic / Latin America
---
How We Work
Our company offers expertise in entertainment, creative marketing, corporate communications and events.
Strategic Partnerships & Brand Integrations
We understand the importance of strategic brand alignment to help our clients' bottom line and are able to execute these valuable partnerships. Our work includes celebrity seeding for events, talk shows, branded campaigns and political lobbying. We also broker brand ambassador deals, product and media integrations for our clients.
Building Brands in Entertainment's Emerging Markets
We bring strong media relationships and important market insights that provide both awareness around our clients and produce measurable results. We customize individual plans that are based on our knowledge, the campaign's goals and analytics that are unique to each project's audience. We have successfully launched new platforms, short and long-form series and films, and viral videos with hundreds of millions of aggregate views.
Creativity lives at the core of our company. Our leadership team came together to build a service provider that supplements the expected approach to PR with a constant source of bright ideas for our clients. Successes include pitching and developing original content with our clients, creating live PR stunts and finding unique, interactive ways to activate audiences and secure more loyal fans.
---
Portfolio
From international studios, leading digital networks, innovative start-ups to consumer products, these are just a few of the brands with which we've collaborated.
Results
Read the latest client and company news from Metro Public Relations.
Watch the full video here.
Check out the full interview here.
Watch the full interview here.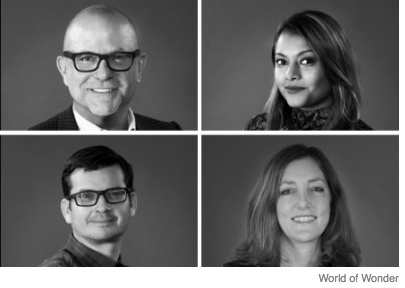 Read the full article here.
Phone: +1-310-601-3211
Fax: +1-310-919-1771
E-mail: info@metropublicrelations.com
Address: 8383 Wilshire Boulevard, Suite 208, Beverly Hills, CA 90211